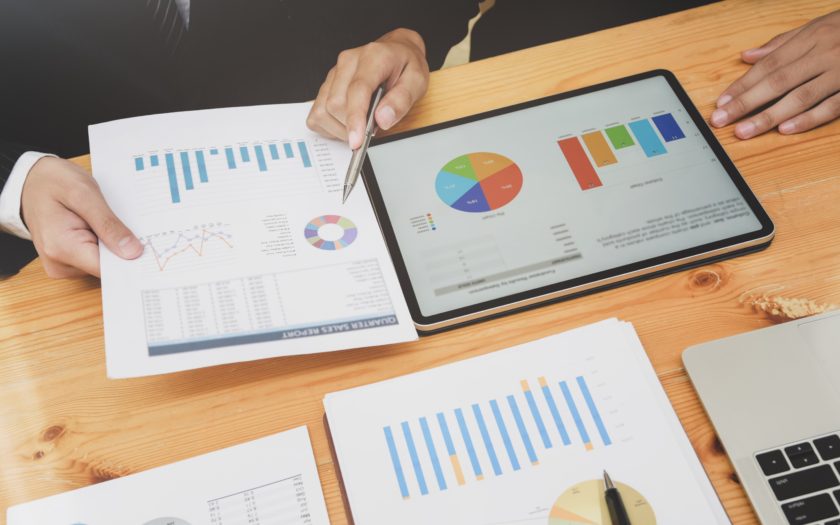 What is SFA?
Salesforce Automation (SFA) is the process of using software tools to automate the repetitive administrative tasks of sales, such as information sharing, order processing, customer tracking, and the tracking of field sales representatives. It is often used by businesses across industries worldwide to support customer relationship management by aiding sales teams in the selling process. It can be customized to show the unique processes of individual businesses. SFA technologies are often integrated into Customer Relationship Management (CRM) systems.
Contact Management is one of the main features of SFA. The contact management software creates detailed historical records of customer interactions (i.e customers contact details and personal information) and sales activities, thereby enabling businesses to track their communication with customers. The task/workflow management software is a part of the contact management software that aids in the monitoring of day to day business activities. This puts the business in control of routine processes, which help to save time and improve efficiency. Opportunity Management is another main SFA feature that optimizes the sales process by enabling software users to identify current opportunities in the timeline.
SENRI is an SFA platform that handles end to end business solutions from strategic decisions to operations. The SENRI mobile application is quite efficient and has enabled over a hundred companies across Africa and Asia to monitor their sales teams and increase productivity.
Businesses and brands worldwide are constantly trying to improve their relationships with customers. The internet has provided customers worldwide with a wealth of information about several products and services, thereby making the market more competitive. Business owners are constantly looking for opportunities to stand out and their sales teams need to be able to provide important solutions to customers' needs at the right time. Here are a few ways SENRI can be of benefit to your business.
Increase Sales Team Productivity
Time-consuming tasks such as; scheduling of sales appointments, sending follow up messages to clients, tracking orders, and contacts can be automated, which in turn enables the sales team to get more business activities done in less time. The teams can also focus on more important tasks like implementing new sales strategies.
Accurate sales estimates can also be quickly generated and turned into quotes and proposals for potential clients. Sales teams can instantly access order information, making it possible to track orders and send accurate delivery information to customers. There is also a reduction in their response time, which enhances customer satisfaction.
SENRI enables the sales team to work remotely, even while commuting. Field sales teams can make sales on the spot by having better access to information during face to face interactions with customers.
Enhance Sales Team Management
Sales managers are able to easily monitor the activities of each field salesperson. With SENRI, managers can track the activities of the team members and get instant feedback on reports and sales orders booked. Productive sales executives generating maximum leads can be identified using the report function and the sales turnover. The most and least effective team members can easily be identified. Real-time reports by the sales team enable team managers to send real-time feedback making it possible to keep track of the implementation of sales strategies. Teams managers can supervise teams in various locations across the world. SENRI enables quicker and more effective communication with teammates, which helps in the decision making process.
Enhance Data Analysis & Sales Forecast
Company sales activities can be seen on the dashboard of the SENRI app, making it possible to sieve through large volumes of data in a short amount of time, enabling them to make better business decisions. Sales personnel will create reports quickly because they can easily track returns, outstanding payments, and collections. SENRI also helps to keep track of the product inventory. These reports help to generate both long and short term marketing plans. It is also easier to track market trends, consumer behavior, and all the key information for sales forecast analysis.
Boost Opportunity Management
SENRI has functions that allow companies to track and compare their rivals' sales activities, upcoming products, and services. This makes it possible for them to spot pipeline opportunities and to act on potential threats to their individual brands. Website information and customer feedback can easily be monitored. Potential clients can be identified and their online activities/purchases tracked. There is no need for multiple data entries, going throughout data files and the file-sharing process is often swift and seamless. The productivity of sales actions and strategies can be properly analyzed using the transaction and visit report functions on the application.
In conclusion, SENRI has been described as a "versatile and innovative" system and a "definite game-changer in the near future for every organization seeking to grow".
Surveys have proven over time that the SFA software has successfully increased sales closure and reduced administration time. In the near future, SFA technology is bound to incorporate more features such as artificial intelligence which will in turn, further increase productivity and efficiency.