As a software company, we believe continuous software "Kaizen" is our mandate, so that we can solve our customers' daily challenges. Further, our engineers in Japan are always excited to apply state of the art technologies into SENRI, in order to explore the future of SFA. To make these things happen, we have established a robust cloud server platform that enables monthly (or much frequent!) software updates.
App
1 New UI on order taking
After improving the UI of the order taking functions, it is easier to use!! The first page shows the products that the customer is likely to buy today, according to AI. In addition the other products that the manager wants to push is displayed in the image below:
Web
1 Red-flag for field staff weekly activities
This red-flag report makes it easy to check for problems with FS activity. If their weekly activity performance is lower than past, red-flag will be raised.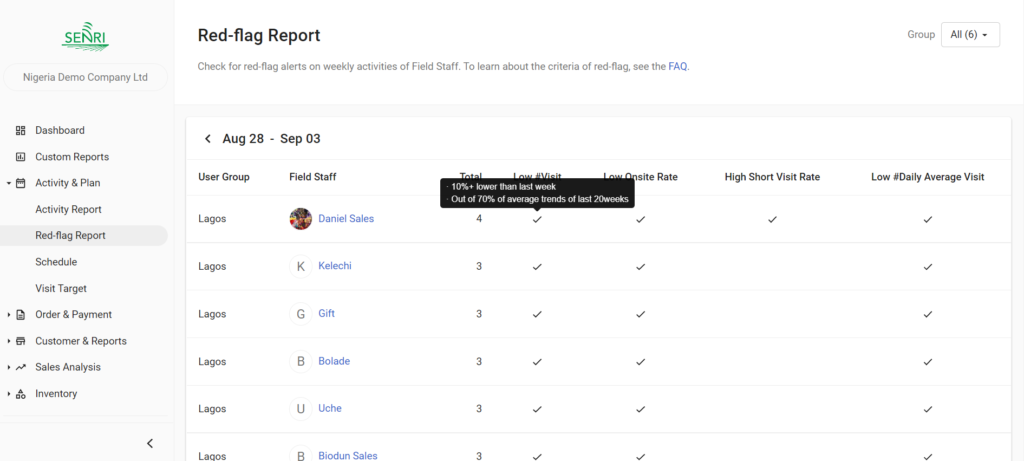 The Red-flag Report is made based on the data uploaded by Sunday evening every week. When you check the Individual Activity Report, you can see the reason for Red-flag and the actual number of Visits, Onsite rate, Short Visit Rate and Daily Average Visit.

2 Customise logo of SENRI web
The SENRI logo on the side menu can be changed to your company's logo.

3 Upload photo of managers

The manager can upload their photo in Edit User. It will be shown on some pages of Web and App.
e.g., a comments page for a report from field staffs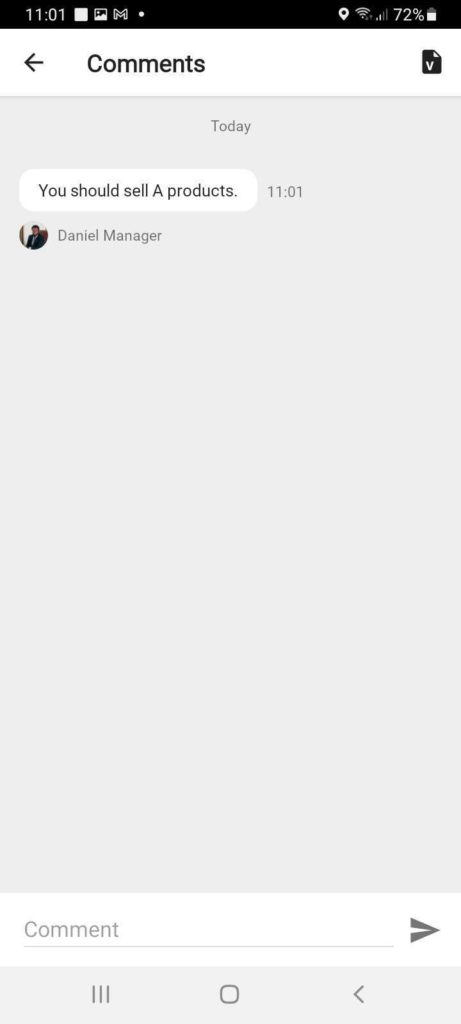 Thanks for reading and contact us to find out more!