When it comes to companies dealing specifically with consumer goods and OTC pharmaceuticals, collaboration with partners and distributors becomes an immensely significant sales strategy for driving business growth. It is highly likely that many companies contemplating expanding their sales territories would consider this approach.
SENRI offers more than just managing direct sales teams; it enables effective management and streamlining of the sales activities conducted by agents and distributors.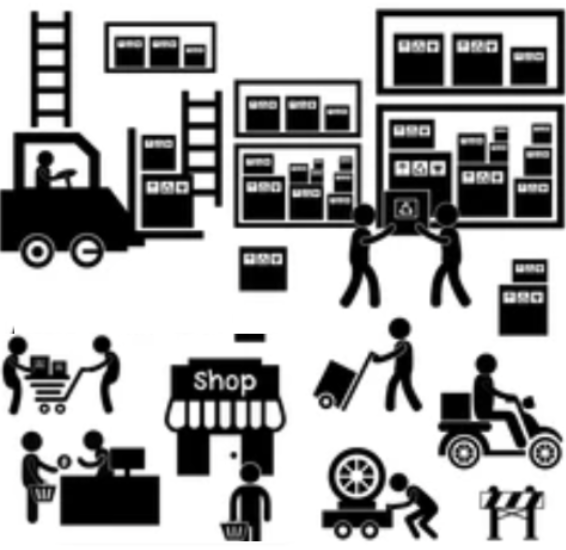 1. Enhanced access to comprehensive and prompt distributor sales information
The manner in which information is relayed between distributors and manufacturers may vary among different companies, with some opting for monthly communication as a norm. Consequently, it is not uncommon for the data to reach the manufacturer weeks after the distributor has concluded various administrative procedures. Clearly, this delays crucial business decisions.
However, increasing the frequency of communication is not a viable solution either, as it would lead to real-time calculation challenges and an elevated risk of errors.
One company that has been utilising SENRI for several years has successfully empowered its distributor sales staff by providing them with access to the SENRI app, allowing them to monitor daily sales figures.
Moreover, real-time access to customer and product information enables flexible analysis of sales performance based on various factors, such as geographical regions, customer segments, and product categories.
It is worth noting that distributors may also collect data on retail store stock levels and pricing. Such information is indispensable for manufacturers seeking to maintain a real-time overview of market conditions.
2. Accessing visit records
While it is highly unlikely that any manufacturer would forgo receiving sales information from distributors, there might be companies that miss to obtain valuable data concerning non-sales-related visit details or the nature of interactions with customers during visits.
While such information may not necessarily warrant daily scrutiny, it undeniably holds considerable importance in building comprehensive customer profiles.
3. Elevating inventory management to new heights
This represents a more advanced level of distributor management. Leveraging SENRI's inventory management capabilities enables seamless access to distributors' inventory data by the manufacturer. Consequently, the risk of missed sales opportunities due to inventory shortages is mitigated, while unauthorised depletion of stock is prevented.
4. Tax declaration oversight (not available in certain countries)
Although distributors are separate entities from the manufacturer, manufacturers are understandably concerned about the tax declaration status of their partnered distributors' sales, driven by compliance considerations.
By harnessing SENRI's tax system integration functionality, manufacturers can effectively support distributors in maintaining meticulous tax compliance.
Utilise SENRI to facilitate the exponential growth of your sales organisation.