As a software company, we believe continuous software "Kaizen" is our mandate, so that we can solve our customers' daily challenges. Further, our engineers in Japan are always excited to apply state of the art technologies into SENRI, in order to explore the future of SFA. To make these things happen, we have established a robust cloud server platform that enables monthly (or much frequent!) software updates.
Improvement to the Individual Activity Report UI
Daily and Monthly Activity Reports are valuable for tracking activities of Field Staff. The report provides detailed information on visits, plans and sales, by which managers can evaluate their performance and identify areas for improvement. This improvement makes it easier than ever for managers to see what their field staff are doing.
The monthly activity report looks like the one below.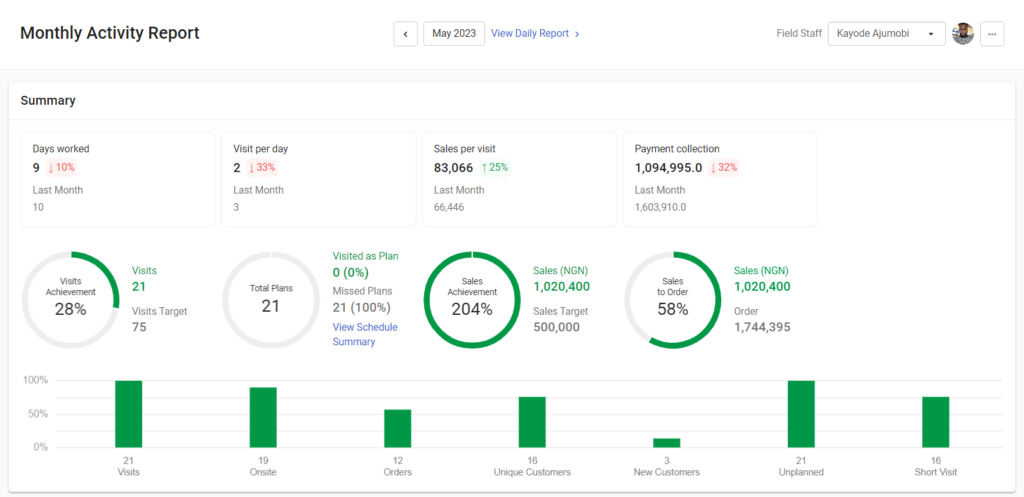 The daily activity report looks like the one below.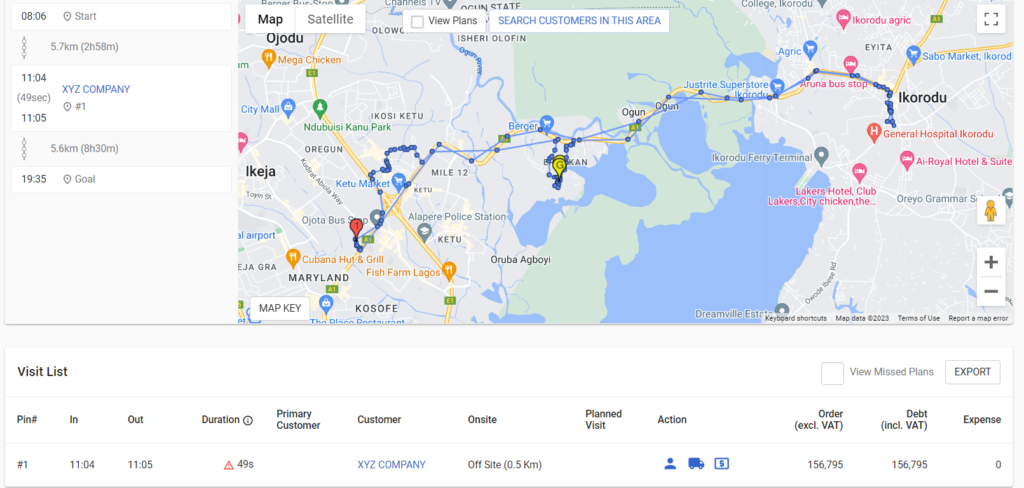 Time card: Clock in and Clock out

This function allows Field Staff to record their clock in and clock out times to track various activities such as preparation time before and after customer visits, refuelling, inventory management and more. In addition, by tracking the location of clock outs, we can prevent fake visits and ensure that Field Staff are not adding visits from home. This ensures that Field Staff are performing their duties and serving customers in the field as expected, and SENRI is accurately reflecting their work.
On the web, managers can view clock-in/clock-out records in the Time Card Summary under the Team Communication menu.